Worry Free Lawncare
ALL-SEASON PROPERTY MAINTENANCE
Minneapolis Lawn Care Service and Snow Removal so you can be Worry Free!
CALL NOW!
Minneapolis
Lawn Care

and

Snow Removal

Services
If you need lawn mowing service, walkway edging, or snow removal services for your driveway or walkways, Worry Free Lawn Care has been helping our customers in Minnesota to create and maintain gorgeous properties for over 26 years. We proudly serve the Twin Cities MN metro – from Bloomington to Maplewood, Minneapolis, St. Paul, and many communities in the area (see list of cities here). ​
We do much more than mowing the lawn – we're a full-range lawn care service, with a wide range of property maintenance and snow removal services to ensure that your yard or commercial property is the best on the block. Stop worrying about your lawn maintenance and snow plowing this season, and entrust Worry Free Lawn Care as one of the best lawn care companies in the Minneapolis area. From lawn mowing services to yard aeration to snow removal services, we simply handle it so you can be Worry Free!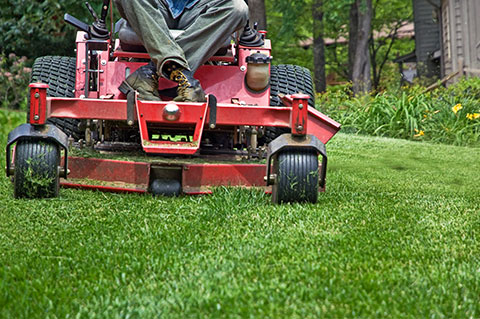 WORRY FREE LAWN CARE OFFERS
MINNEAPOLIS LAWN CARE SERVICES, LAWN MOWING, SNOW REMOVAL, GARDEN EDGING, LAWN MAINTENANCE, SPRING AND FALL CLEANUP, LAWN AERATION, AND OTHER PROFESSIONAL YARD CARE SERVICES.
Here are the main
Snow Removal

 and

Lawn Maintenance

services we offer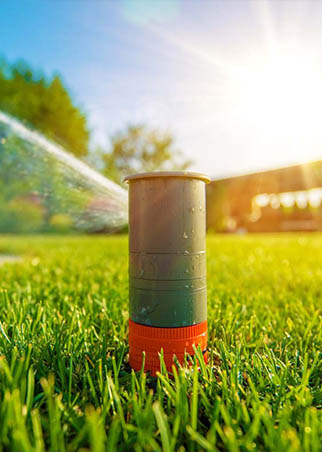 Lawn Mowing / Lawn Care Services
Whether you want lawn mowing service done on a weekly or biweekly basis, we will make sure that our lawn care service keeps your yard in good shape and that it's the look and length that you want.

Walkway and Garden Edging
There's nothing that makes your yard look better than the rest more than a perfectly straight edge along the sidewalks and walkways, so let us manicure your lawn and we'll get it dressed to impress.

Yard Trimming and Blowing
These services will ensure that the parts of your lawn which the mower can't reach are taken care of (like under bushes and lawn ornaments), and that no grass clippings will be left on your walkways.
These can be pretty time consuming jobs, and who likes raking for hours? That's why we recommend letting us take the hassle away, and make sure that your yard is ready to grow in the Spring, and sleep in the Fall.

Dethatching is vital for the health of your lawn. Our lawn care experts will make sure your lawn's roots are protected the right way so you can have a greener and more luscious lawn this season.

Garden Maintenance / Planting
We don't just take care of lawns and landscaping. We can also help you prepare your garden space, plant vegetables and flowers, and maintain your garden.
If keeping your hedges trimmed and healthy feels like too much work for your precious weekend hours, let us keep your hedges at a good length and shape all summer long.

Yard aeration (aka core aeration) is an often- overlooked service that is extremely important for your lawn's health, so make sure that you give us a call to aerate your lawn and make sure it's getting the oxygen and nutrients it needs.

In landscaping and garden areas, mulching is important for both the plants and the overall appearance, so let us know where you want us to mulch and we'll make sure it gets done for you.
We'll make sure your home or commercial property's walkways, driveways, and sidewalks are cleared of snow for safety and convenience. Whether it's snow plowing or snow blowing, we'll get it done quickly and efficiently on a snow removal service that's right for you.
Why 
Choose Us

for your property maintenance?
Here at Worry Free Lawn Care, we have several values that we keep our focus on in order to provide you with the best lawn care service you can imagine
Residential and Commercial Services
We serve both Twin Cities residences and commercial properties. Whether you have a suburban home or an apartment, business, or factory, Worry Free can take care of your lawn or lot. We proudly perform commercial lawn services for many businesses and are happily growing.
Customer Service
Your satisfaction is our number one priority, which is why customer service is the first and more important value that we have. We want to make sure that you are 100% satisfied no matter which of our services that you are in need of which is why we go as far as providing training for all of our employees and are constantly asking for your feedback to see how we can continue to improve.
Creating Value
Your home is likely your most prized and proud asset, and we want to help you increase the value of that asset in everything that we do. We do so much more than just take care of your lawn, landscaping, and garden. We provide you with a valuable service that will not only improve the look of your home, but will also improve your life as the exterior of your home becomes one less thing you have to worry about and one more thing you can truly be proud to call your own.
Community Outreach
We believe in building up communities, and that starts right in our own families and communities. Worry Free Lawn Care is a locally owned and operated business. We only hire local and we only work in local areas because we want to strengthen our local communities. We believe that small local businesses like ours are the backbone of America and that by supporting other small businesses, we can create a better community for everyone.
Dependability
No matter what your lawn care or property needs are, you can depend on us to meet them for you. Not only do our many services cover all of your needs from spring de-thatching and summer trimmings to fall cleanups and winter snow removals, but we will also be there right when you need us. 
ASK HOW WE CAN PUT THESE PRINCIPLES TO WORK FOR YOU.
We proudly serve the following communities:
Minneapolis, St Paul, Bloomington, Edina, Columbia Heights, Inver Grove Heights, Maplewood, Mendota Heights, New Brighton, ​and Richfield