Mulching / Garden Maintenance / Planting

Feel free to give us a call if you want more information about any of our services
CALL NOW!
Mulching, Planting, & Garden Maintenance
Services in Minneapolis
There's nothing better than being able to go out into your yard and pull fresh produce from your garden, but for many people, planting and maintaining a garden is just too much work. That's where we come in. As part of our worry free lawn care, we also offer the following gardening services.
This is often enough work to deter people from planting a garden in the first place. It usually requires a lot of sweat and special equipment to turn and aerate the earth so that your plants' roots can go deep into the earth to get the nutrients they need to produce their vegetables. Let us come in with our equipment and save you the trouble.
If you've never grown a garden before or want to try something new, let us know and we'll connect you with one of our gardening experts that can help you plan out your garden area based on what you want to plant. From there, we can help you with the actual planting whether you are starting from seed, seedlings, or a combination of both.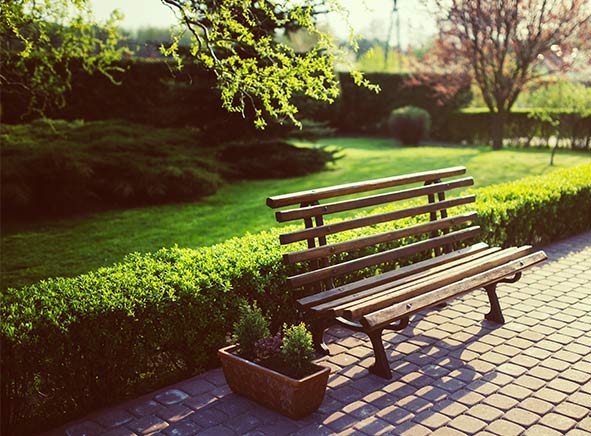 The first reason mulching in the garden and landscaping areas is important is that is prevents or slows weed growth. That means that your garden and landscaping areas can look better for longer and it's a lot less work for you when you don't have weeds coming up in areas that you don't want anything growing.
The other reason mulching is important, particularly in the garden, is that it helps lock moisture into the soil, which means your plants will need less watering even when in a dry spell. It will help plants in your landscaping areas stay healthy and happy which will make them look amazing.
And, of course, mulching in landscaping areas is like the icing on the cake and will take those areas to the next level.
CALL WORRY FREE LAWN CARE TODAY
We can also take care of light tree trimming, hedge trimming, and more.
free estimate on how we can prepare your yard – whether it's your home or business.

We proudly serve the following communities:
Minneapolis, St Paul, Bloomington, Edina, Columbia Heights, Inver Grove Heights, Maplewood, Mendota Heights, New Brighton, ​and Richfield